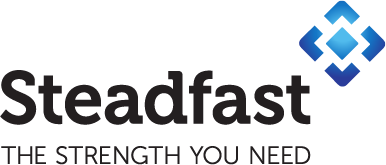 Australian Insurance Solutions is backed by Steadfast Group Limited, an Australian company comprising of a vast network of independently owned insurance brokerages. With a coverage spanning the metro and regional areas of every state, Steadfast is the largest broker network in Australia.
Annually, Steadfast Brokers generate $4.1 billion in sales, providing Steadfast with enormous buying power when negotiating with insurers. This allows Steadfast to develop custom policies with major insurers and back end tools and services for the exclusive use and enhanced professionalism of Steadfast Brokers. Steadfast ensures we have a competitive edge in a dynamic market place and enables us to offer our customers access to multiple insurance companies, a broad range of products, competitive pricing, valuable advice and quality service.
With a Steadfast Insurance Broker, you get the best of both worlds - local and personalised service, with the insurance expertise and support of a large organisation. Strength when you need it.
Why use a Steadfast broker?
You'll get the personalised service you look for from any autonomous business, together with the expertise and support you'd expect from a large organisation.
With the backing of a national management group, Steadfast members have the buying power that gives them accesss to the majority of the Australian insurance market. In addition, the group has a number of strategic partners including some of Australia's largest insurers and premium funders.
You'll benefit from policy wordings that are exclusive to the Steadfast group, developed in conjunction with the largest insurers in Australia. The acceptance of generic wordings by Australia's leading underwriters is a testament to the respect of our group by the industry.
Steadfast's strategic partnerships cover all major classes of businesses and various niche products. Steadfast brokers can source quality products from a broad, flexible range. This breadth of choice enables members to locate value-for-money insurance to provide protection to suit each clients needs.
Even though Steadfast members have access to a number of strategic partners, nothing our members do is compulsory. The business is placed with the best interest of the client in mind.